housed in a building that was originally built as a dairy, PHBC is the longest established business centre in London and the UK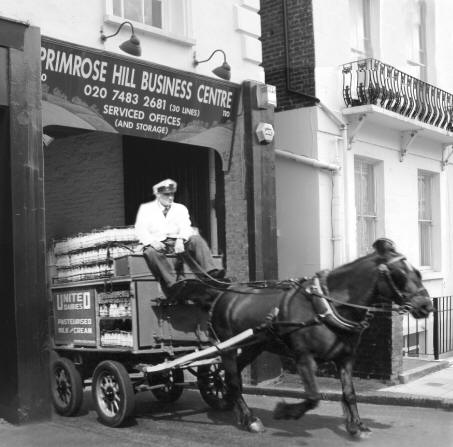 testimonial
A Slice of Heaven in Primrose Hill
When I went to see the office I was met by a delightful and friendly gentleman, Frank, who showed me the business centre and told me the history of the building, which is very interesting. I am a creative and my company is a niche one which is built on my absolute passion for my work. I felt that this building had the same driving force behind the scenes. I felt it was a fantastic match and I would be very at home there, also it is a little different and my clients will love it. I immediately said I wanted it and secured it on the spot. Ha I sometimes have trouble making decisions, but not in this case! Thanks for all of your help I am well pleased.
Best thing about this office: It is bijou, unusual, friendly communal
Written by Rachel Gold from Wardrobe Junkies Ltd Sep 22, 2010, who gave us a 5 star rating.